Where's the Top COVID Vax Rate in America? You Might Be Surprised.
Editor's note: Find the latest COVID-19 news and guidance in Medscape's Coronavirus Resource Center.
Puerto Rico tops the list for fully vaccinated population rates in America, at 81%. Not Vermont. Not Massachusetts. But the United States territory of Puerto Rico.
Overall, 66% of the US population is fully vaccinated, according to vaccination tracker Covid Act Now.
And at least one global public health expert suggests that may be because its political climate is different from that of the mainland.
Table. States/Territories With Highest Fully Vaccinated Rates in the United States*
State/territory
New daily cases per 100k
Infection rate
Percentage fully vaccinated
Puerto Rico
3.9
0.88
81
Vermont
36.9
1.09
79
Massachusetts
20.4
1.01
79
Hawaii
9.2
0.72
78
Connecticut
12.5
1.01
78
*COVID Act Now. Rates are as of Monday October 18.
A tweet by Ashish Jha, MD, MPH, called attention to Puerto Rico's top performance and pointed out that it's not just the "wealthy New England states" where rates are highest.
When folks think about highly vaccinated places in America

They think Vermont or CT or MA

Those places are good

But not the most vaccinated place in America

So who's #1?

Puerto Rico!

But PR has gotten way too little attention

Its worth reflecting on how they did it

Thread

— Ashish K. Jha, MD, MPH (@ashishkjha) October 17, 2021
Jha said the territory has gotten too little credit for its progress and that it's "worth reflecting on how they did it." Overall, 66% in the United States are fully vaccinated.
"Best I can tell, they've done this largely by not tying vaccines to politics," Jha tweeted. "They pay less attention to mainland politics. All their political parties actively support vaccinations. And generally, political identify & vaccinations are not intermixed."
He also pointed out that people may think Puerto Rico is much smaller than Vermont, but it is about five times bigger than Vermont and that Puerto Rico is "quite poor compared to much of the US."
Focus on the Science
Dhruv Khullar, MD, physician and assistant professor of health policy and economics at Weill Cornell Medical College, New York City, told Medscape Medical News, "I agree with Ashish. I think there are real dangers when something like vaccination gets linked to politics and identity because that makes it harder to have open-minded, data-informed conversations about the issue."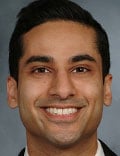 He said that labeling groups, regions, or political parties as being more likely to get vaccinated may strengthen people's resolve to defend their ideals, inasmuch as they see it as a statement of who they are.
"To the extent that leaders and communities are able to keep these discussions out of politics — and focused instead on the science showing how safe and effective COVID vaccines are — they're likely to be more successful in getting people vaccinated and savings lives," Khullar said.
Tweets were posted in support of Jha's comments, but some suggested other reasons Puerto Rico is in the lead, such as strict testing policies on entry and perhaps a stronger culture of helping people.
Coral Olazagasti, MD, who lists her location as New York and who says she is "#Prproud," pointed out that practically everyone in Puerto Rico older than 65 has been fully vaccinated.
"Time to look at this tiny yet mighty island as an example," she wrote.
Puerto Rico has the highest vaccination rates in the country

99.9% of the people ages > 65 are fully vaccinated

Time to look at this tiny yet mighty island as an example

Yep, I'm #PRproud 🇵🇷 https://t.co/4cEWhnYGia

— Coral Olazagasti, MD (@COlazagasti) October 18, 2021
Another person tweeted: "It may be a US territory but culturally it is a nation."
Puerto Rico's culture is much more communitarian than the US's individualistic culture. Mask compliance is nearly universal and enforced in all public places. It may be a US territory but culturally it is a nation.

— Christopher L Malloy (@ChristopherLM20) October 17, 2021
José Lazada, MD, a hematologist-oncologist currently practicing in Puerto Rico, told Medscape Medical News he agrees that political views are not tied to vaccine status in Puerto Rico.
"Also, people here are a bit more conservative and tend to have more faith in doctor's advice as a general rule," he said.
More Unity?
Marina Del Rios, MD, an emergency physician at the University of Iowa, in Iowa City, who was raised in Puerto Rico, told Medscape Medical News Jha is on target and that she thinks politics play a big role in the difference.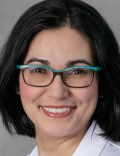 She also noted that the three main political factions in Puerto Rico were all pro–COVID-19 vaccine.
Del Rios gave an example of unity from when she visited her family in Puerto Rico this summer: "Everyone wore masks indoors and this is even after [Centers for Disease Control and Prevention Director] Rochelle Walensky had made the statement that if you're vaccinated, you don't have to wear a mask anymore."
She said the sense of collective responsibility is more pronounced in Puerto Rico.
"There's a sense that we're not all OK until we're all protected," she said.
Del Rios speculated that that may because there have been so many natural disasters on the island over the past few years.
"There may be some sense that we have to protect ourselves, because nobody else will," she said.
Del Rios also noted that all children aged 12 years and older had to be vaccinated against COVID-19 before returning to school this fall, per government order.
Khullar, Del Rios, and Lazada have disclosed no relevant financial relationships.
Marcia Frellick is a freelance journalist based in Chicago. Follow her on Twitter at @mfrellick.
For more news, follow Medscape on Facebook, Twitter, Instagram, and YouTube.