Mu Variant Now Seems Less of a Threat: What Happened?
Find the latest COVID-19 news and guidance in Medscape's  Coronavirus Resource Center.
Amid the Delta variant summer surge in COVID-19 cases, hospitalizations, and deaths, some experts warned that the next potential threat was starting to emerge: the SARS-CoV-2 Mu variant.
Mu made headlines because its specific mutation meant it could evade vaccine immunity — spiking a new fear among the immunized.
But then an interesting thing happened — the prevalence of Mu in circulation in the US dropped off quickly over a matter of weeks.
The robust transmissibility of the Delta variant allowed it to remain the dominant SARS-CoV-2 strain, despite the risk from Mu, some experts believe.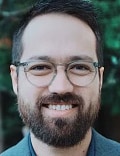 "In a competition between Delta and Mu, even though Mu is likely more vaccine-resistant than Delta, the sheer transmission advantage could easily explain the disappearance of Mu," Jesse Erasmus, PhD, director of virology at HDT Bio and acting assistant professor at the University of Washington School of Medicine in Seattle, told Medscape Medical News. "This is just my opinion."
Still, we should not let our guard down: "In the United States we did not see the Mu variant taking off like Delta variant did, but that does not mean it might not," Pedro Piedra, MD, professor of molecular virology and microbiology at Baylor College of Medicine in Houston, Texas said.
He added that monitoring of Mu over time remains warranted.
Erasmus and Piedra each updated their perspective shared in last month's Medscape Q&A feature: 'How Concerned Should We Be About the Mu Variant?'
Two other experts shared their take on the Mu variant as well.
"Mu never really had that much of an advantage over Delta to start with," said David Dowdy, MD, associate professor of epidemiology at Johns Hopkins Bloomberg School of Public Health in Baltimore, Maryland.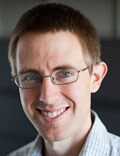 "We, as a human race, always are on the lookout for these new variants — to see if anything might be bubbling up," he said. "As we do that, we are going to have some false starts. There are going to be some variants that look like they're more transmissible, just because they were in the right place at the right time. The only way to find out if that is the case is to follow it over time."
Mu Has Multiple Mutations
Robert Shafer, MD, believes the initial concerns about Mu were warranted. Mu has mutations that enhance replication and others that raise its potential for evading immunity.
Mu has at least three mutations observed in other viruses or previous SARS-CoV-2 strains that enhance replication, he said. D614G, P681H, and N501Y mutations are examples.
"Mu also contains multiple mutations that enable it to evade humoral immunity," said Shafer, professor of medicine in the Division of Infectious Diseases at Stanford University, Stanford, California.  
For example, the receptor binding domain mutation E484K, also present in the Beta and Gamma variants, is a mutation at a site recognized by many naturally occurring and vaccine-elicited antibodies.  
Furthermore, K417N is present in a significant proportion of Mu isolates and the variant also features R346K, an uncommon mutation found in a part of the spike receptor binding domain that usually does not mutate.
Mu also contains two mutations in the spike N-terminal domain that have frequently been observed in other variants of concern.
Though these mutations may be just numbers and letters to many people, they're important to those trying to anticipate the virus' next move.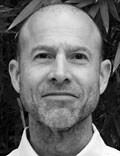 "Based on the large number of escape mutations, it is extremely reasonable to expect that this variant might pose a threat to populations with increasing numbers of persons who have become vaccinated and/or previously infected," Shafer said. "However, despite its initial spread and slight increase in multiple countries, it has not made inroads into the dominance of the Delta variant, except possibly in Colombia where it originated."
To understand this, it is important to recognize that spike mutations only partially explain the success of a SARS-CoV-2 variant. Mutations outside of the spike may be even more important in understanding transmissibility.
"An increasing number of preprints have suggested that several non-spike mutations associated with enhanced evasion of innate immunity were responsible for the success of the Alpha variant. I suspect that ongoing studies may show something similar for the Delta variant," Shafer said.
Mu Being Monitored
Although the World Health Organization continues to classify Mu as a 'variant of interest' globally, the US Centers for Disease Control and Prevention (CDC) lists Mu simply as a 'variant being monitored (VBM).'
The VBM group includes 10 variants, including three once considered variants of concern: the Alpha, Beta, and Gamma strains.
The CDC only considers Delta a variant of concern (as of October 5), and the agency lists no strains as variants of interest.
There is a fourth category in the US — 'variant of high consequence' — and so far, no SARS-CoV-2 strain has reached this threat level. A variant could qualify if diagnostic tests fail to detect it; if evidence shows a significant reduction in vaccine effectiveness; if a disproportionately high number of infections occur among vaccinated individuals; and if more severe clinical disease and increased hospitalizations occur, according to CDC criteria.
Will We Hear More About Mu?
Predicting the epidemiology of viral strains during a pandemic can be tricky. But when asked about the future, Erasmus was willing to make some predictions.
"I think many variants will remain 'of interest' until they are either definitively extinct or become upgraded to a variant of concern" he said.
Furthermore, increasing population immunity to the Delta variant through natural infection or vaccination could lead to one of two scenarios. One possibility is that decreases in Delta variant cases could mean an opportunity for another variant to become established, Erasmus said.
It is unlikely to be Mu, however. "In the end, I think it will mostly be variants with enhanced transmission capability that will ultimately be responsible for subsequent waves, not necessarily those with the most immune-resistant phenotypes," said Erasmus.
A second, more positive scenario is that the increase in immunity against the Delta variant will lead to fewer COVID-19 cases overall. The drop in new infections would mean fewer opportunities for Mu or another variant to gain traction in the population over time.
Next Up: A Respite or a Fifth Wave?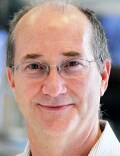 The recent decline in COVID-19 cases in the US "is excellent news," Piedra said, adding that the pattern aligns with experience from the first three waves — increased activity, a peak, and then a downward phase. "We've seen this with SARS-CoV-2 and other viral outbreaks."
The fifth wave could be a variant of the Delta virus — "a daughter or granddaughter lineage from the Delta — or we could see something different," he said. "Unfortunately, we are not able to predict what will come next. We can just monitor and see what is likely to come," Piedra said. "Right now Delta is the one still in charge."
When asked if COVID-19 cases will likely continue to decrease or if a variant with enhanced ability to evade immunity will emerge, Shafer said he is not able to predict.
Dowdy likewise sees the decrease in COVID-19 cases overall as positive news. "This suggests that we are able to knock this virus back and it at least offers hope that in the future levels of transmission will go down."
"I'm not sure it should be interpreted as 'we will never see more surges ever,' but it suggests we have the tools we need to fight back these surges when they occur," he said.
The decrease in overall cases associated with the Delta variant combined with a lack of another competing variant emerging over the past 3 months "suggests that we might be in for a calmer spell," Dowdy said.
"Again, I don't want to say that means forever. But at least for now it's good news."
Damian McNamara is a staff journalist based in Miami. He covers a wide range of medical specialties, including infectious diseases, gastroenterology, and critical care. Follow Damian on Twitter:  @MedReporter.
For more news, follow Medscape on Facebook, Twitter, Instagram, YouTube, and LinkedIn